This is gonna be a big week, pals. You know that the Academy Awards are next weekend. Well there are all sorts of festivities going on surrounding this big event. I'm just giving you a heads up so you'll be ready to participate in all of them.
First there is the #RedCarpetCat Twitter party. It's hosted by Event Barkers and is on February 22, 2012 from 5:30 to 7:00 pm, Pacific time. You know who will be there? Do you? This is big. ...Jackson Galaxy, for My Cat From Hell TV show will be there, that's who. He will join Gracey from The Tiniest Tiger. They will be tweeting live from the Secret Room Event in Los Angeles.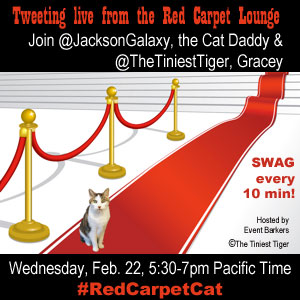 This is a party you won't want to miss cuz they'll be giving away lots of prizes. Be sure to RSVP to be eligible for the prizes.
The Red Carpet Cat Walk Blog Tour
Then, later on, The Party continues with the Red Carpet Cat Walk Blog Tour. I'm very excited to tell you that I will be part of the Blog Tour. So, watch my blog for further developments on this cuz I'll be giving away a great prize, too.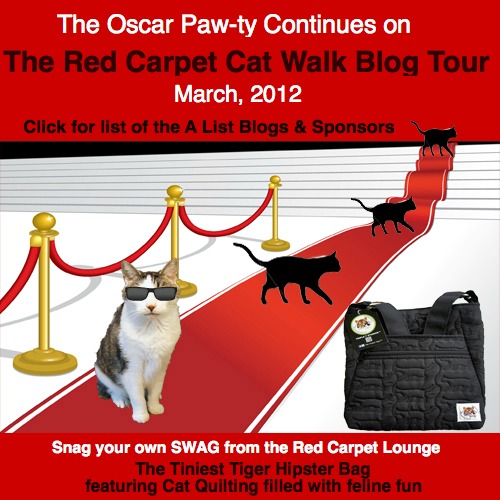 This won't be on the same day as the Twitter party, but I'll let you know what day I decide to open for comments on the prize. Thanks to The Tiniest Tiger for putting this all together. It's gonna be one super event. And you never know, you just might Snag Your Own Swag from the over 22 Fantastic Sites on the Blog Tour!!!